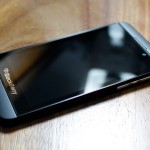 It's been quite awhile since last time we saw OS 10.3 Leak. Today, a new OS (10.3.0.512) has leaked for the BlackBerry Z30!.
This leaked OS is currently only available for BlackBerry Z30 devices! So, if you would like to try, check below details ;
Please note that this is a very early 10.3 OS version, so remember THERE WILL BE BUGS. This may not be suitable for most of you if you rely on your BlackBerry as a daily device. Let me say this again, DO NOT LOAD THIS OS IF YOU AREN'T PREPARED TO ROLL BACK.
Update : seems the password didn't work. We will update when we got more details. We're sorry for the inconvenience.
INSTALLATION INSTRUCTIONS:
Turn off your BlackBerry 10 Device.
Run the file that you just extracted.
Connect your BlackBerry 10 device to your usb cable and quickly turn it on.
The autloader should connect to your BlackBerry 10 device and start the process.
Sit back, have a coffee or a tea and wait until the process is finished.
When the autoloader has written 100%, the program will terminate and the window will close.
Disconnect your BlackBerry 10 Device and wait for it to reboot.
Warning: This is a leaked version OS. We will not responsible should you nuked your device or cause your device not function properly. Also remember, upon loading this OS, it will wipe your device clean. Make sure you back up your device before loading it. Otherwise, you will lose all your data.


Source : via BlackBerry OS